Are you a small business in Idaho looking for managed cybersecurity services?
Discover an easy, affordable way to make sure your employees, client data, and profits are protected from data loss and hacker attacks.
We believe every business in Idaho should have access to modern cybersecurity solutions and support. So, we have started a program at TotalCare IT called Idaho First Cyber Defenders. This is a monthly service that gives Idaho's most vulnerable businesses the protection they need against ransomware, data breaches, and hacker attacks.
Our Professional Plan gives you the basic cybersecurity protection every business needs, plus email backups and a Zero-Trust network.
For less than the cost of a latte each day, you can have peace of mind that the company you have worked so hard to build is secure, along with your profits.
Request a Discovery Call to see if Idaho First Cyber Defenders is a good match for your business. Simply choose a time from the calendar.
*Plans are billed per device per month
Professional Plan - What's Included?
This plan includes remote security service only. This is the best way to keep the cost low for you.
If you need IT services, these can be billed at an hourly rate, or check out our Managed IT Services page.
Email phishing protection
Compromised email is the most common form of cyber attack we see. Phishing protection blocks suspicious emails before you can accidentally open them.
Next-Generation Endpoint Detection & Response
Anti-virus and anti-malware, AI powered behavioral analysis to prevent ransomware, and memory threat protection.
Device Monitoring & Patching
Making sure your devices are patched and up to date is crucial to the security of your organization.
Zero-Trust Application
Application-level security based on the Federal government's recent recommendation.
Microsoft or Google Cloud Productivity Backups
Backing up your email, OneDrive, Google Drive, SharePoint, and/or Teams.
Zero-Trust Network
Next-generation cloud-based firewall, VPN replacement, multi-factor authentication, content filtering, secure web browsing, and threat logging.
Add-on options
Bundle these additional services into your monthly plan.
VoIP Phone System Management
This technology allows employees to perform voice calls using only their internet connection.
Microsoft 365 Licensing & Management
Let us handle your Microsoft licensing and ongoing management.
Server Management
If your company has a server, we can fully manage its security and updates.
Internet, Fiber, Wi-Fi
We can help you find the best internet options based on your location, setup, and budget.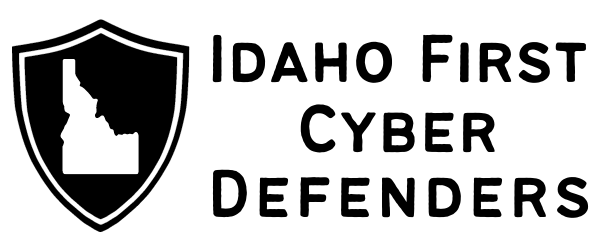 FIFTEEN YEARS, ZERO INCIDENTS
Totalcare IT has been my IT provider for over fifteen years. Aaron and his team always respond timely when I have a computer/compliance issue, and I appreciate that they are always up-to-date on security software and what's new in the computer industry. I sleep better at night knowing they treat my business as if it were their own, and I highly recommend them.
Frank Calabretta
Owner
Bail House Bail Bonds
Not an Idaho business?
We can help you too
While we are based in Idaho and are pushing an initiative for Idaho First cybersecurity, we do have clients in other states. Our scalable remote service makes it easy to get your business protected right away.
If you are a business outside of Idaho looking for responsive and honest cybersecurity support, please fill out the calendar form on this page and let us know your state in the message box.