Virtual Chief Information Officer (vCIO) Consulting
Today, technology and risk-related planning includes some of the most important decisions a company can make. Most of the companies we work with don't have an in-house chief information officer to guide those decisions with industry expertise. Instead, we fill that role within your leadership team.
As your virtual Chief Information Officer or vCIO, the leadership of TotalCare IT advises your decision-makers, helping to craft your technology strategy and related business plans. Together, we'll maintain a 12-18 month road map that achieves your technology-related business goals. Along the way, we'll align your environment to known good standards (it's our thing) while giving you a tool for long-term budgeting and resource planning.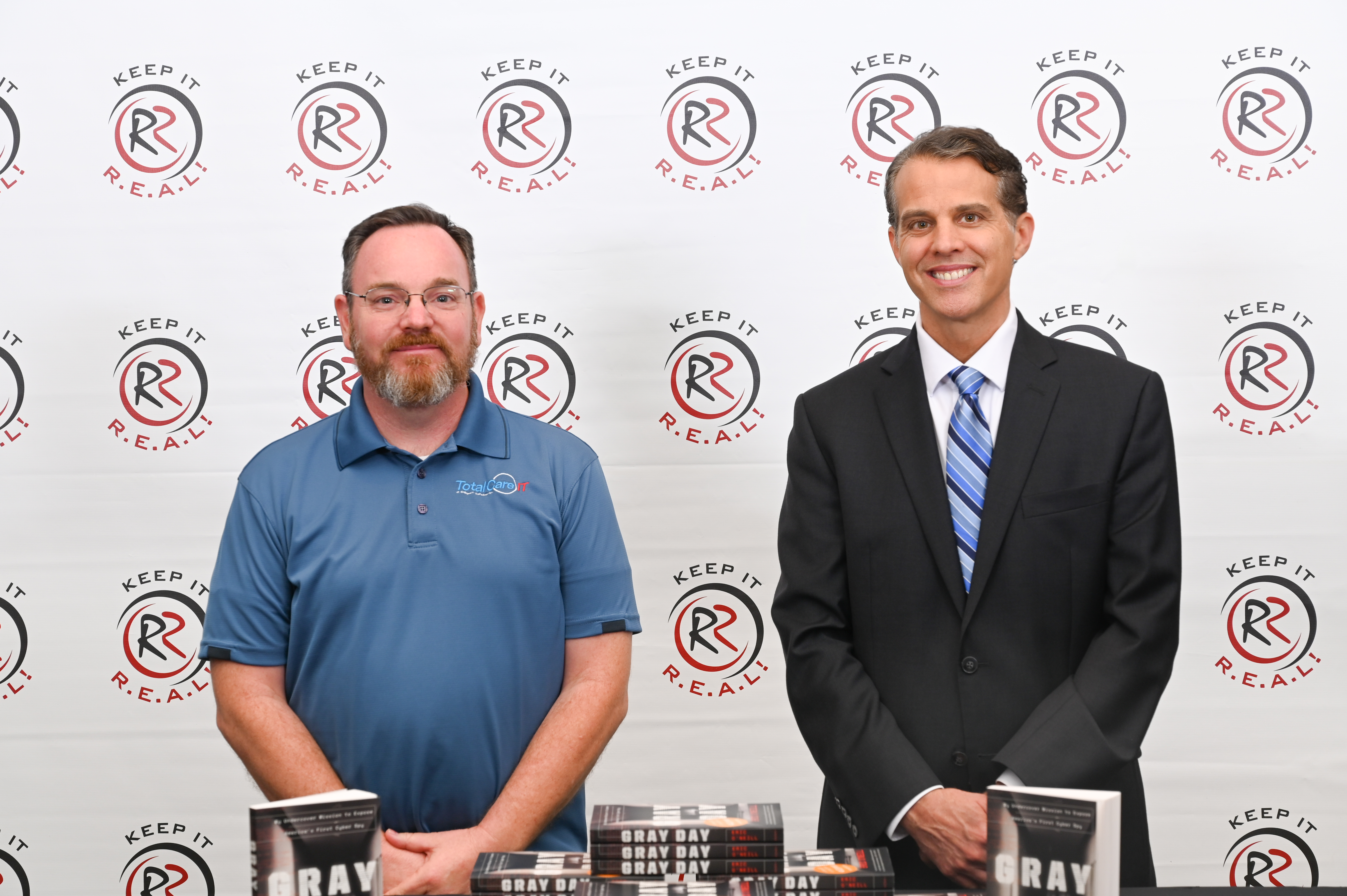 Aaron with Eric O'Neil, former FBI counterterrorism and counterintelligence operative who caught the first cyber spy
Cybersafety Training
When your staff needs cybersecurity training, education to fulfill HIPAA compliance requirements, or certificates of training completion, we've got you covered. Our team can assist in setting you up with the right learning management solution for your organization so it's one less thing on your list.
Compliance Consulting
Every day, legislation is being drafted that regulates the cybersecurity and technology of specific industries. When those regulations affect your business, TotalCare IT works with your team to prepare your infrastructure for certifying bodies.

Through due diligence, 12-18 month technology roadmaps, and deep expertise in these evolving frameworks, we can help you confidently navigate the compliance process in any industry. And because we're experts in both cybersecurity and IT management, we can do all of the hands-on work ourselves, so you won't need to source multiple vendors.